No One Wants to Experience a Brake Failure
If you've ever experienced your brakes going out, it can be a scary situation. It will take you longer to stop than usual, which can cause a fender bender in the event you have to slam on your brakes. This is a safety scenario you want to avoid.
At Half-Price Auto Repair in West Bend, we specialize in brake repair, transmission repair, wheels and tires, and all of your auto repair needs. Our ASE certified auto repair technicians have years of experience diagnosing your car and repairing it, minimizing your downtime and getting you back on the road. We aim to be your one-stop-shop for auto care. Schedule your appointment, or stop by for a free estimate today!
COMMON SIGNS YOU NEED BRAKE REPAIR IN WEST BEN
Brake Light Goes On

Usual Noises Around Your Wheels, such as Squeals, Squeaks, or Grinding Noises

Wobbling, Vibrating, or Scraping When You Brake

Soft Brake Pedal

Your Car Pulls To One Side When You Brake

Unexplained Leaking Fluid

Burning Smell While Driving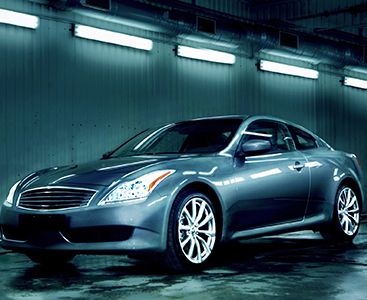 Cars and trucks are amazing examples of modern marvels.
Think about it, just a little over 100 years ago, almost everyone got around by a horse and buggy. While a horse is faster than walking, it would take months to cross the continental United States. When cars and trucks were invented, a whole new world — literally — opened up the vast majority of America. It became easy to jump in the car and go somewhere — anywhere — and fast.
That being said, cars are made up of thousands of components that all work together to not only get you to where you want to go, but also to keep you safe while you are getting there. Like everything human-made, car parts do break down, which is why proper maintenance is crucial to keeping your car running and safe.
Half-Price Auto Repair in West Bend offers the best car repair services, from wheel alignments, oil changes, and transmission repair to new tires and wheels and diagnostic work, our auto repair shop has got all of your car needs covered.
Brakes are car parts that many people forget about. After all, they aren't as glamorous as a lift kit with big tires and wheels. Oftentimes, we don't think about them until a sign crops up that tells us it's probably time for a brake repair. Below, we'll take a look at some common signs your brakes may be going out. Contact our auto body shop for brake repair today!

COMMON SIGNS YOU MAY NEED BRAKE REPAIR
Your Brake Light Goes On
Modern cars and trucks are equipped with some amazing technology. This technology includes indicators that tell you the health of your vehicle. Some can tell you the tire pressure, the level of oil, your fuel level, if you have a low fuel level, if an engine check is required, and if your brakes need to be checked. Sometimes the brake light will be on if you forget your parking brake is still on. Otherwise, it's best to make an appointment at your local auto repair shop when your brake light goes on.
Unusual and Sometimes Frightful Noises
Cars and trucks make noises when you drive them. After all, they are composed of moving parts that can rub up against each other and hum when engaged. However, these are not the noises that Half-Price Auto Repair in West Bend is talking about. When it comes to brake repair, we are talking about high-pitched squealing noises, grinding sounds, or squeaking noises you hear when you press on your brakes. This could be an indication that your brake pads are wearing out, or that there are components grinding (which is never a good thing). Grinding could be a sign you need more lubricant, or it could mean metal is grinding on metal. Unusual noises that are a cause for alarm should be inspected right away by your local auto repair shop.
Wobbling, Vibrations, and Scraping Noises
In addition to unusual noises coming from your vehicle when you need brake repair, you may instead experience a physical motion of the car, such as wobbling and vibrations, that you will feel especially in the steering wheel. This is a sign that your rotors are uneven and may need to be replaced. Rotors are discs that sit next to your wheels. When you hit the brake, the brake pads press on the rotors, which is what slows your car or truck down. As you drive and brake repeatedly, your rotors can become uneven, which will wear your brake pads down.
Another possible cause is that your brake caliper is not functioning as it should. Your brake caliper pushes the brake pads against the rotor. Sometimes the piston inside the caliper can stick, which may mean the brake pads are not touching the rotors fully to slow down. Or your brake components could be damaged from your wheel's lug nuts coming loose, which are the bolts that hold your wheel and tire in place. If you experience any wobbling, vibration, or scraping noise, come into our auto repair shop in West Bend today.

CHOOSE HALF-PRICE AUTO REPAIR TODAY FOR YOUR NEXT AUTO REPAIR SERVICE
We've only reviewed a few of the signs you may notice when your car's brakes need repair. While it's good to know these signs, the best way to prevent a major brake repair service, such as needing your brake rotors replaced and more, is to invest in regular auto repair preventative services.
Half-Price Auto Repair offers the best car repair services, including preventative maintenance, to our customers in West Bend, WI. We offer free estimates on car repairs, so if you suspect your car is in need of a tune-up, a warranty check, an oil change, or new brake pads, we invite you to bring us your car. We'll perform a thorough diagnostic to ensure everything is working properly, and if we find something, we'll let you know. We can also tell you if your brake pads are looking worn or have a few months left. Our expert auto repair technicians have years of experience helping our customers maintain their cars and trucks.
When you invest in auto maintenance, such as regular oil changes, tire rotations, wheel alignments, and engine checks by your certified ASE auto repair technicians, you will help to prevent major breakdowns from happening, improve the safety of your vehicle, and save you hundreds, perhaps, thousands of dollars in the long run. Call our auto repair shop today for your next brake repair!

Timing is Key
Brakes don't last forever. After years of use, auto parts eventually wear out and when that happens your brakes won't function the way they should. Your car might not stop as quickly or smoothly, it may make loud sounds, or it might even be at risk of an accident from brake failure. To avoid these problems, you need timely brake repair with expert technicians. At Half-Price Auto Repair in West Bend, Wisconsin, we replace brake components on all makes and models to protect optimal performance. We want drivers to always have full control so they can safely maneuver their vehicles. But we also know that they want to get the most out of their investments, which means not replacing components before it's really needed. Our technicians monitor the condition of brake parts and recommend replacement just before performance issues arise, but not sooner than it is necessary.
Quality Where It Counts
If your TV breaks, you will probably replace it with an upgraded one — something that is bigger or has a better picture. You certainly wouldn't want to go backward and end up with something worse than what you had before. That idea is especially true when it comes to brake repair. The components in your vehicle's braking system should be of the highest quality to ensure your driving experience isn't dampened. You don't want to make it harder for your vehicle to stop because of cheap components. And you don't want to deal with brake failure due to a faulty part. At Half-Price Auto Repair, we only use high-grade auto parts and prefer to use those from original manufacturers whenever possible to protect optimal safety and performance. We trust these brake parts will stand up to consistent use and guarantee them with our 2-Year / Unlimited-Miles Warranty. If for some reason a replaced part doesn't work out, you can come back to our shop for a fix at no additional charge!
Schedule Your Brake Repair
Does your vehicle need brake replacement? Find out with a quick inspection at our shop. Visit us at 605 North Main Street near Regner Park in West Bend, Wisconsin for walk-in service. Our ASE Certified technicians will give you a summary of their condition and an estimated cost for repairs — all the information you need to take care of your vehicle. Give us the go-ahead and we'll perform repairs on the spot and get you back on your way.* If you have a busy schedule, use our online scheduling system or call (262) 239-7677 to select an appointment that works well for you. We also offer after-hours drop-off and pick-up for your convenience. We are ready and waiting to handle your next service! We can't wait to see you soon!
*Wait times vary based on the daily schedule.