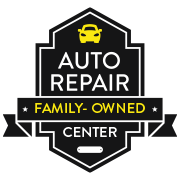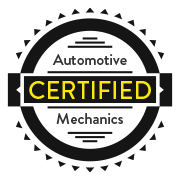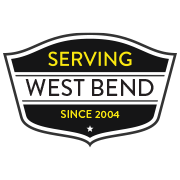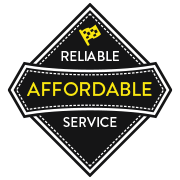 Top-Rated West Bend Auto Repair Shop
When you need a car repair, you need it done quickly, efficiently, and without any hassle. Nor do you want to pay an arm and a leg for it. Cars are integral to our lives, and going without one can be inconvenient to say the least.
Here at Half-Price Auto Repair in West Bend, our auto mechanics are highly-trained and ASE certified. They have years of experience of helping people get back on the road again safely with top-notch auto repair services. From wheel alignment to new tires and brakes, we've got your automotive needs covered. Give us a call, or fill out a consultation request online today!
AUTOMOTIVE SERVICES WE OFFER IN WEST BEND
Brake Repair

Car AC Repair

Oil Changes

Transmission Repair

Tire Services

Wheel Alignments

And More!
Brake Repair
Next to your engine, your brakes are one of the most critical components of your car. They need to be in superb working order so that you and your family are safe while out and about. When inclement weather strikes, you need your brakes to work and not be on the verge of malfunctioning. Investing in regular brake maintenance and repair is one of the best things you can do to not only stay safe, but also to promote the longevity of your vehicle. If you start to hear weird sounds or your car pulls to one side when you brake, call our auto repair shop, Half-Price Auto Repair, today!
Car AC Repair
When you're heading off on a road trip or even just driving around town, you want to be comfortable. But if your car's air conditioner is not working, it can make for a long, miserable ride. Half-Price Auto Repair offers the best car air conditioning repair so you can get where you're going without sweating. If you notice any unusual smells coming from your AC vents or you hear any weird noises underneath your hood when the car's AC is running, it's time to schedule your next auto repair service. Call today!
Oil Changes
Oil changes are a fact of life that, while we don't necessarily love doing it, they are simple and easy tasks that keep our cars running smoothly. Half-Price Auto Repair believes in offering you affordable auto repair services, including oil changes, to promote the longevity of your car, truck, or SUV, protect the health of your car's engine, and improve your engine performance. Our oil change service is fast and easy, and we encourage you to schedule an appointment to ensure prompt service. Invest in your car's health the easy way, and book your oil change today!
Transmission Repair
Many people know that the transmission of their car is important. Your car's transmission is integral in keeping your car moving by helping to control the power outage to your vehicle. Many people also think a transmission repair can be expensive. However, this is not always the case. When you bring your car, truck, or SUV into Half-Price Auto Repair in West Bend, we'll run a thorough diagnostic on your vehicle and be able to tell you what is wrong before we begin any auto repair. Let our expert auto mechanics do the heavy work for you. Schedule an appointment today!
Wheel Alignment
Handling is an important part of a well-tuned and reliable car. It also makes the driving process much easier to handle (pardon the pun) and extremely pleasant to drive. Wheel alignment plays a very important role in your car's handling and therefore your car's driving experience. Half-Price Auto Repair in West Bend offers car wheel alignment services. This will give you better stopping power, the ability to turn sharper, and more. Let our ASE certified automotive technicians help your car drive smooth. Call for your car wheel alignment service today!
Tire Installation, Rotation & Balancing
Of course, without your car's tires, you wouldn't go anywhere — unless of course you were pushing! Taking care of your tires is another top priority as a car owner. They can wear unevenly, and all tires will eventually need replacing as they lose their tread. Tires can be a big expense; however, at Half-Price Auto Repair, we offer you the best tires at affordable prices. We understand how important tire safety is, so tire rotation and balancing are a big part of our tire services as well. Call or schedule your tire service online today!
READY TO GET STARTED?
At Half-Price Auto Repair, our family-owned auto repair shop offers certified ASE technicians with over 15 years of experience that give you the most reliable auto repair services. Stop by today!