A Local AC Auto Repair Shop
When the sun beats down and you need to go on a long trip in the middle of summer, you need a reliable air conditioning system in your car. Trust us, car trips with no AC are miserable to say the least.
Half-Price Auto Repair in West Bend offers the best car repair services, from brake repairs to wheel alignments and engine repair. Our auto mechanics are trained and certified in order to ensure your vehicle is raring to go. If you need AC auto repair, give us a call today, or visit us online to schedule your next appointment!
SIGNS YOU NEED CAR AC REPAIR IN WEST BEND
Not-so-cold air blowing from you car's AC system

Noticeable fluid leaks

Unusual smells coming from your AC vents

Unexplained water on your car's floorboard underneath the dash

Weird noises underneath your hood while the car AC is running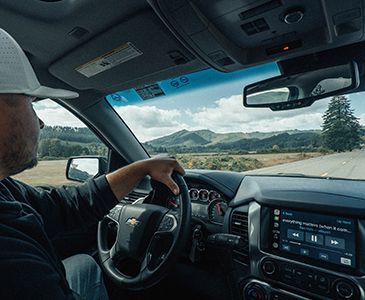 Cars have come a long way since they were invented over 100 years ago. From being open-aired to gradually becoming enclosed, the quest to make your car comfortable has been a long one. Heat and air were added along with padded seats, heated steering wheels, and sunroofs. It seems more innovations come every year, all with the desire to make your car trips more enjoyable.
Half-Price Auto Repair in West Bend offers superb car repair services at affordable prices. From wheel alignments and tire repair to an entire engine and transmission overhaul, our auto mechanics have got your needs covered. Below, we'll take a look at common signs your car or truck might need a car AC repair shop. Call, or book an appointment online today!
COMMONS SIGNS YOUR MIGHT NEED AC AUTO REPAIR IN WEST BEND
No Cold Air Coming Out
It's intuitive that your air conditioning system should be blowing cold air, not hot air, into your car or truck when it's turned on. Many people don't notice that their car or truck's AC is going out because they don't drive many miles to and fro. Naturally, it takes a minute for your car or truck's AC to kick in, so you wouldn't notice it. However, if your car isn't cooling, it's most likely a problem with the refrigerant, or a problem with the airflow, which an expert auto mechanic in West Bend can help you determine.
Weird Noises Coming From Your Car When You Turn On the AC
Like your home cooling system, your car's air conditioning should be relatively quiet. So, if you notice an odd noise coming from your car when you turn on the AC, you may need to call your local car AC repairs shop, such as Half-Price Auto Repair in West Bend, and make an appointment. In this case, it is usually two components that need attending to. It can either be the compressor of your car's air conditioning system, or the clutch. Your car's compressor pressurizes your car's AC system and ensures that the refrigerant is flowing properly. The compressor, however, relies on a bearing, which can wear out and make a grinding sound. This usually calls for a replacement service.
The other part that may go out in your car's AC system requiring a car AC repair is the clutch. You will probably hear more of a rattling sound if this part goes out, and you'll probably need a new one.
Unexplained Water Inside Your Car
As a contained vehicle, there should never be unexplained water pooling in your car. Thus, if you run your car's AC system and you notice water stains underneath the dash or floor mats in the front of your car, it's time to call your professional auto mechanic for an inspection. Most likely, the drain that normally allows this water to fall beneath your car is blocked, which can cause the unexplained water mystery.
Unusual Smells When You Turn on the AC Unit
Normally, air conditioned air does not have a funky smell to it. If you notice a foul odor emanating from your car's AC unit, you will probably need to call Half-Price Auto Repair in West Bend for an appointment. Odors from your car's AC unit can be caused by an old cabin filter that has been sitting for a while or hasn't been changed, or it can be caused by mold, something you definitely do not want blowing into your car's cabin.
Fluid Leaks
Your car's air conditioning needs certain fluids in order to function smoothly. These include coolant, refrigerant, and compressor oil. All of these fluids can leak, which means you won't have any available for your car's cooling system. Any type of fluid leak is best handled by a professional auto mechanic simply because they are familiar with your car's fluids and know where to look and how to find leaks. Plus, it can be exceedingly hard to spot the leaks with an untrained eye.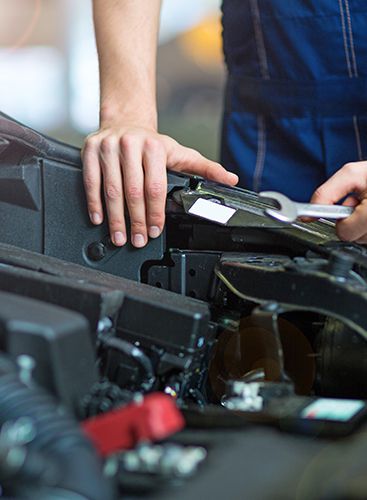 CHOOSE HALF-PRICE AUTO REPAIR IN WEST BEND TODAY
Why You Need Professional Auto A/C Repairs
When your car's air conditioning is broken, it's hard to enjoy even short trips around town. But did you know that A/C problems could be extremely dangerous for your vehicle's health? If there's a leak in the system, corrosive chemicals could be spilling onto other components or escaping into the environment. At Half-Price Auto Repair in West Bend, Wisconsin, we want drivers to understand the importance of professional auto A/C repairs. It's about much more than staying comfortable — although we know that's key for many of our customers. Our auto A/C service restores your vehicle's air conditioning to full capacity and protects vital components from damage. You could save money on costly repairs by handling any climate control system issues promptly, so schedule your next appointment with us today!
Factory-Approved Repairs
Half-Price Auto Repair is approved by most vehicle manufacturers to perform repairs on all makes and models, even on cars still under factory warranties. Our ASE Certified technicians use high-quality, OEM grade parts in our auto repairs to protect optimal performance. If part of your A/C system needs replacement, we'll use high-quality components that stand up to consistent use and demand. You may use your climate control system more than you realize, so it's no surprise that it may need service at some point. But that doesn't mean that you should have to overpay for repairs or worry about when the next one will come up. That's why we offer low, affordable prices on our A/C repairs and guarantee the quality of parts and labor with a 2-Year / Unlimited-Miles Warranty. If the solution we provide doesn't solve the problem, return to our shop and we will fix it at no additional charge to you!
Free Diagnosis & Estimates
Want to know what's going on with your vehicle's A/C system? The expert technicians at Half-Price Auto Repair can tell you why the air isn't blowing cold or why there's a funny smell coming from the air vents. And we won't charge you for the diagnosis to do so! We give free diagnosis and estimates to provide our customers with all the information they need to make the right choices for their vehicle. Armed with that information, you can schedule your next appointment with us to correct the specific issues with your car or simply stop by our shop when you have a free moment. We offer prompt service from our location at 605 North Main Street in West Bend, Wisconsin. Our customers have easy access to the Riverfront Parkway and Regner Park from our shop! Enjoy shops and restaurants while you wait. We'll get you back on the road with fully functional air conditioning shortly!
CHOOSE HALF-PRICE AUTO REPAIR IN WEST BEND TODAY