Tire Installation, Rotation & Balancing
Bringing You the Best Tire Service in West Bend, WI
ASE Certified Auto Mechanics to Serve You
Let's face it, you wouldn't go anywhere in your vehicle if it didn't have tires underneath it. You'd go out to your car's shell, start the engine, and just sit there. Tires are crucial to getting you to where you want to go.
Half-Price Auto Repair in West Bend, WI, offers the best tire installation, rotation, and balancing service. As a top-rated auto repair shop, our car mechanics are experts at diagnosing and repairing your vehicle. In addition, we offer regular car maintenance services, such as oil changes, wheel alignments, and new tires. Our team has been serving our community since 2004 at affordable prices and quality service you can depend upon. Stop by our auto repair shop, or call us to schedule an appointment today!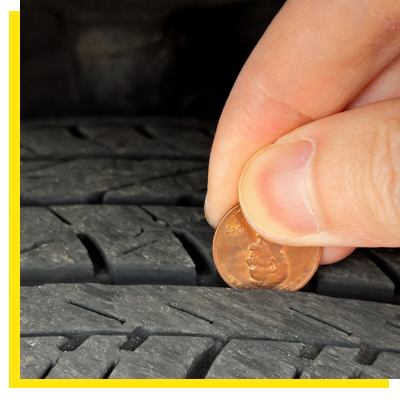 SIGNS YOU NEED NEW TIRES IN WEST BEND
Your tires are bald
You notice cracks in your tires' sidewalls
Your car shakes while driving
You're driving on a spare tire
You can see your tires' cords
You see the tread indicator bars
Tires are bulging
Tires are vibrating
Your tires are past their tread warranty
Half-Price Auto Repair
Half-Price Auto Repair began because we saw a need in West Bend for a top-notch auto repair shop that offered the best service prices for area residents. Our team is composed of certified and highly experienced automotive repair technicians who are passionate about what they do. We love being able to help people who are having emergency car problems, who need an engine rebuilt, or who need their tires rotated. Vehicles are integral to our lives, so you need to ensure yours is operating not only optimally, but also safely as well. Below, we'll take a look at some of the signs you need new tires. Call our West Bend auto repair shop today!

Your Tires are Bald
Truthfully, if your tires are bald, then you needed new tires months ago. Bald tires are one of the worst safety hazards while driving. You have lost a large amount of stopping ability, traction in inclement weather, and you are at high risk for blowing a tire should you hit something sharp in the road, which can cause a major automobile accident. If your tires are bald, don't hesitate to swing by our West Bendauto repair shop for immediate service.
You Notice Cracks in Your Tires' Sidewalls
Cracks in your tires are another safety hazard. These cracks are signs of damage to your tires, which means they are unsafe to be using them on the road. The sidewalls of your tires naturally wear out along with the rest of your tires. Poor tire alignment contributes to this as well. Tires with sidewall cracks are at a high risk for a blowout and a subsequent accident. Swing by our tire store for immediate attention today.
You See the Tread Indicator Bar
Newer tires have tread indicator bars, or lines to help you know when it's time to replace your tires. These are built-in wear bars that run perpendicular to your tire tread. As your tires wear down, these bars become visible, and when the tread is even with the bar, it's time to buy tires. If you are unsure about what your tire tread indicator bar is trying to tell you, feel free to stop by our auto repair shop, and we can take a quick peek.
Your Car is Vibrating
There are many reasons that your car could be vibrating more than normal. It could be you need a wheel alignment, or you need your tires rotated. It could also be an indication that your tires are wearing thin. Regardless of the cause, your car should not be experiencing excessive vibrations. This is an indication that something is wrong with your vehicle. Half-Price Auto Repair in West Bend can help you diagnose your car's problem, repair it, and have you back on the road again safely in no time. Call for an appointment today.
Your Tires Are Past Their Tread Warranty
All tires wear out eventually and need to be replaced in order to ensure your safety and the functionality and performance of your vehicle. When you purchase new tires, most of the time they come with a warranty, or a guarantee, to last so many miles. Oftentimes, when you are approaching this mileage limit, your tires will begin to show signs of needing to be replaced, and if they are past their tread warranty for miles, then they should be replaced.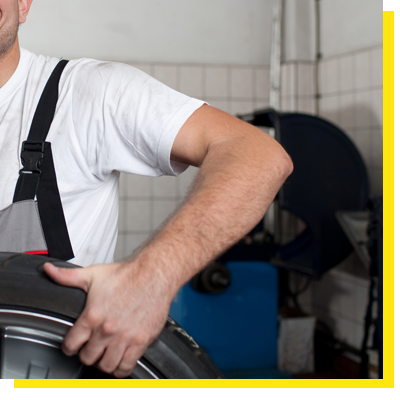 Tire Installation. Our tire shop offers tire installation and replacement services. When your tires need replacing, stop by, and we'll get you taken care of.
Tire Rotation. Your car's tires need to be rotated in order to prevent uneven wear and tear and prolong their longevity. This is a quick tire service that takes approximately 10 minutes. Your tires should be rotated every 6,000 to 8,000 miles.
Tire Balancing. Tire balancing is ensuring that the weight of your vehicle is evenly distributed on all four tires. Just by normal driving, your tires can become unbalanced, which leads to an increase in wear and tear on your tires, as well as an uneven tread pattern wear. This can shorten the lifespan of your tires. By stopping by our tire shop, we can balance your tires to allow for a smooth ride and even wear.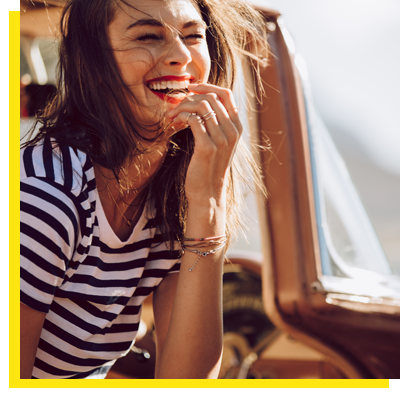 Half-Price Auto Repair offers the best tire services in West Bend
Half-Price Auto Repair offers the best tire services in West Bend. Our expert auto repair technicians have years of experience in helping you have a safe, reliable vehicle to get you to and fro. We understand that a lot is riding on your tires, and that having a car repair shop that you trust to keep you and your family safe is important.
Our knowledgeable and helpful auto repair technicians will explain your car repairs to you, as well as answer any other questions you might have about your auto service. When you visit us for an auto repair service, we'll inspect your vehicle for any noticeable signs of trouble and make recommendations if we find anything. From brake repair and engine repair to tire and wheel alignment and oil changes, by investing in regular car maintenance, your vehicle will last. If you are in doubt as to whether you need to see an automotive technician, give our auto repair shop a call. We'd be happy to answer your questions.
Our mission is to take care of you by taking care of your car. Call our top-rated West Bend auto repair shop today!